Team uniform
Start accepting orders.
Rugby YASUDA.
YASUDA never ends.
By crowdfundingResurrectedFounded in 1932rugby・FootballshoesMaker"Yasuda".Simple and sturdy Japanese-made wear "Runbuck".Started order sales with double name.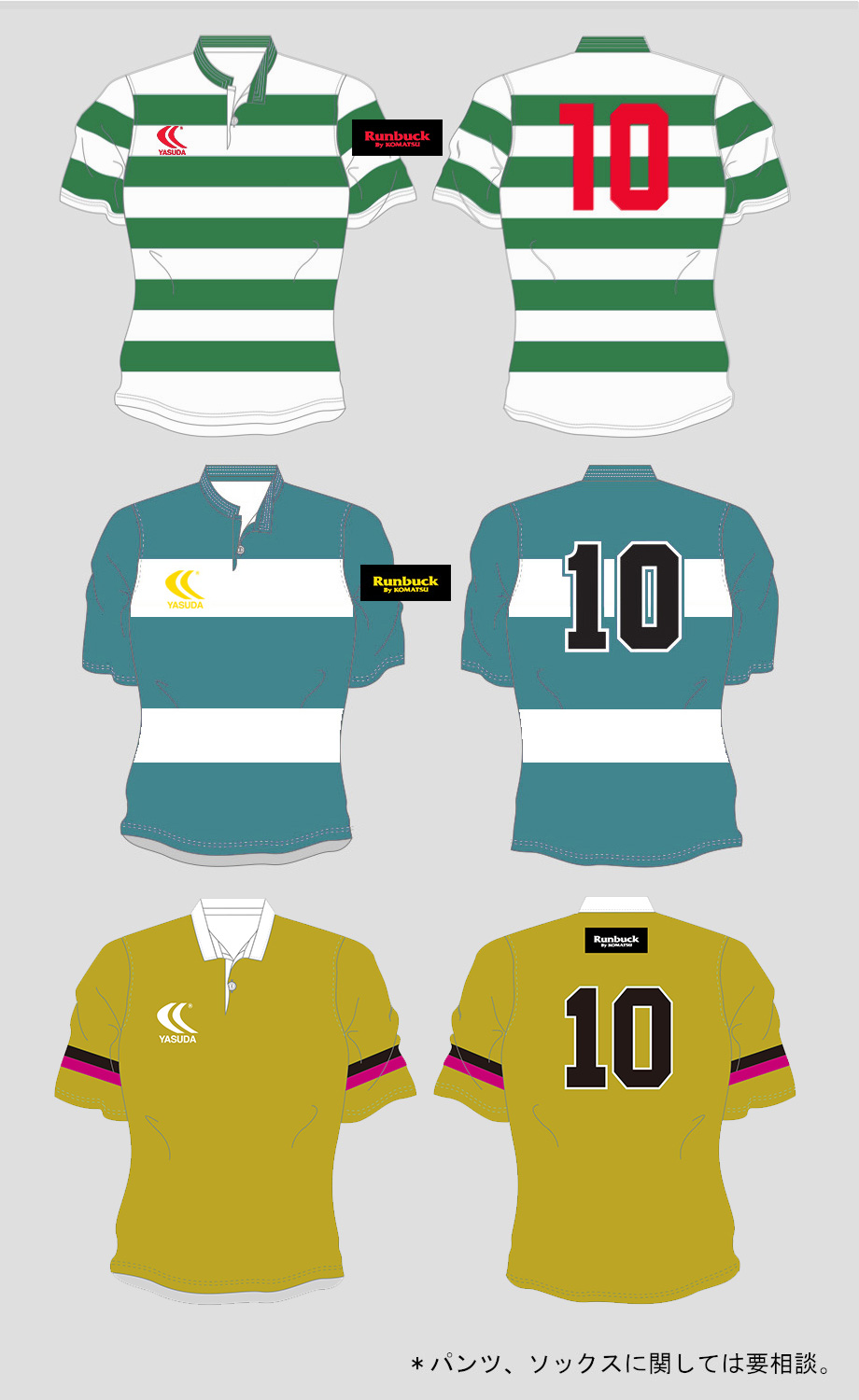 YASUDA
Team uniform
Revival!
"YASUDA" and "Runbuck" quietly "reactivate."

The know-how that has continued to make uniforms that require durability is alive and well, and sturdy manufacturing that can withstand heavy use. Compatible with all Lagerman, from full-order to semi-order to reversible jerseys. Available in a wide range of sizes from SS to 4XO and junior sizes. Since there are Sevens for rugby, the minimum order quantity is seven. Other details from the inquiry form below.
Click here to apply for semi-order team uniforms
To apply, please call or use the application form.
Japan's first
Football
brand
Since 1932
YASUDA revived The first chapter is From football.
With YASUDA fans Together Revived in 2018, That new story.
YASUDA FOOTBALL
YASUDA
Re-action
from here
Began
Sports ・ Health specialized type
Crowd funding & incubation
ROUTEF