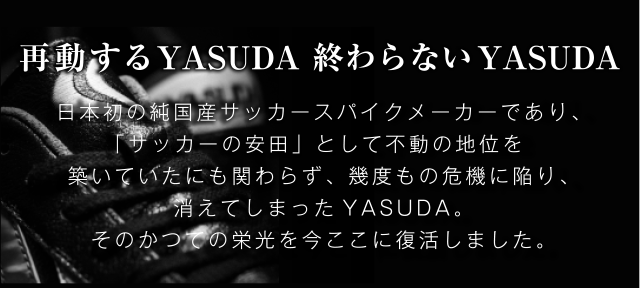 History of YASUDA
1932
Founded as Yasuda Shoe Store in Koishikawa, Tokyo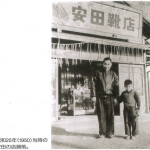 During his training, Shigeharu Yasuda, who mostly made soccer shoes, started working independently at the age of 21.
Customers are nearby the University of Tokyo and Waseda University. He was also a member of the Tokyo University Soccer Club at Keio / Meiji, Normal School (now Tsukuba University).
Rumors such as spikes made by craftsmen with great effort and repairs around the school grounds spread widely, and soccer shoes are called "Sato in Kobe", "Omatsu in Nagano", "Yasuda in Tokyo". become.
1936
Contributing to miracles in Berlin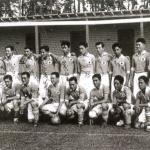 The Japanese national football team of the Berlin Olympics, later called the miracle of Berlin. Most of the representative members used spikes from Yasuda Shoe Store.
1937
Continue to operate as a military factory
After the Japan-China incident, the world was no longer a soccer field, and leather supplies were no longer available. Since the beginning of the Pacific War, subcontractors have been making shoes for Naval Specialist units.
1947
Full-scale production of soccer shoes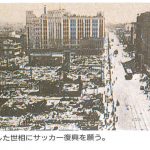 Amid the post-war devastation, Mr. Miyamoto, chairman of the Football Association Equipment Committee at the time, supported the company and started full-scale production of soccer shoes.
1960
Developed Japan's first rubber-bottomed soccer shoes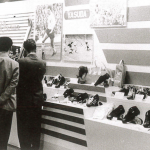 Developed rubber sole and nylon sole soccer shoes for the first time in Japan. The market at this time was almost exclusively Yasuda.
As a soccer spike maker, the company has steadily improved its business results, such as launching Japan's first rubber-bottomed soccer shoes in 1960.Only shoes Yasuda and Onitsuka Tiger on land are allowed to open service stations during the competition. Is immovable.
He also received various advice from his father, "Dead Mar Kramer," who was on his way to Japan as a representative coach during this time, including about Germany.
1967
Certified as an official ball? To become a comprehensive soccer equipment manufacturer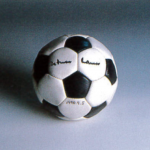 For several years, the soccer ball "Eleven Stars" developed and released has been accredited by the Japan Association as an official ball.
Three years later, in 1970, sales of clothing began, and Japan's first artificial leather soccer ball was developed. Judgment tools also began to be manufactured. .
The Japanese national team won the bronze medal, and the first "soccer boom" in the history of Japanese football arrived.
1970
Started manufacturing own-brand soccerwear
Began producing soccerware, and along with it, began producing a variety of soccer-related items such as referee equipment. From this time, YASUDA became a comprehensive manufacturer of soccer equipment.
1973
Contract with Gilles Gino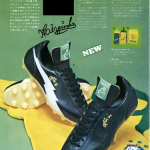 Signed an advisory contract with Brazilian expert Jail Jinho who worked with Pele at the Mexico World Cup in 1970. Later, a masterpiece "Jairline" bearing his name was born. At this time, the flow of continuous efforts to Dunga (then: Brazilian captain, currently: Brazilian coach), the last contracted overseas player, started.
1988
From YASUDA to CRIX [CLIX] YASUDA
At this time before the professional soccer league was born, the company fell into a management crisis but renewed its management team and restarted as a new company, "Cricks Yasuda," centered on young employees.
Finally, the professional league of the soccer players has been launched. An unprecedented soccer boom has arrived. However, this has led to various soccer goods-related manufacturers entering the Japanese market.
2002
Self-bankruptcy application
The licensing business, which bet on company luck in the World Cup held in its home country, suffered a slump in funding due to slump, and April 30 one month before the opening. Filed for bankruptcy with the Tokyo District Court.
2018
Reprinted with crowdfunding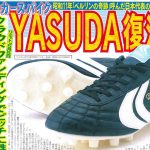 Successfully reproduced spikes in crowdfunding "ROUTEF". The day he reached the monetary amount was April 30, the day that Cricks Yasuda filed for bankruptcy.
2018
Revived as YASUDA Co., Ltd.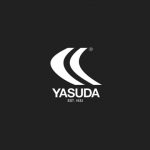 In May 2018, he founded YASUDA Co., Ltd. after success in crowdfunding. The soccer brand "YASUDA" has revived.
2019
Release of the first revival `` YX-2019 ''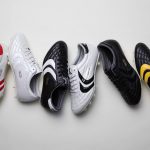 In March 2019, the first spike of the revived YASUDA, Inc. launched the "YX-2019" spike.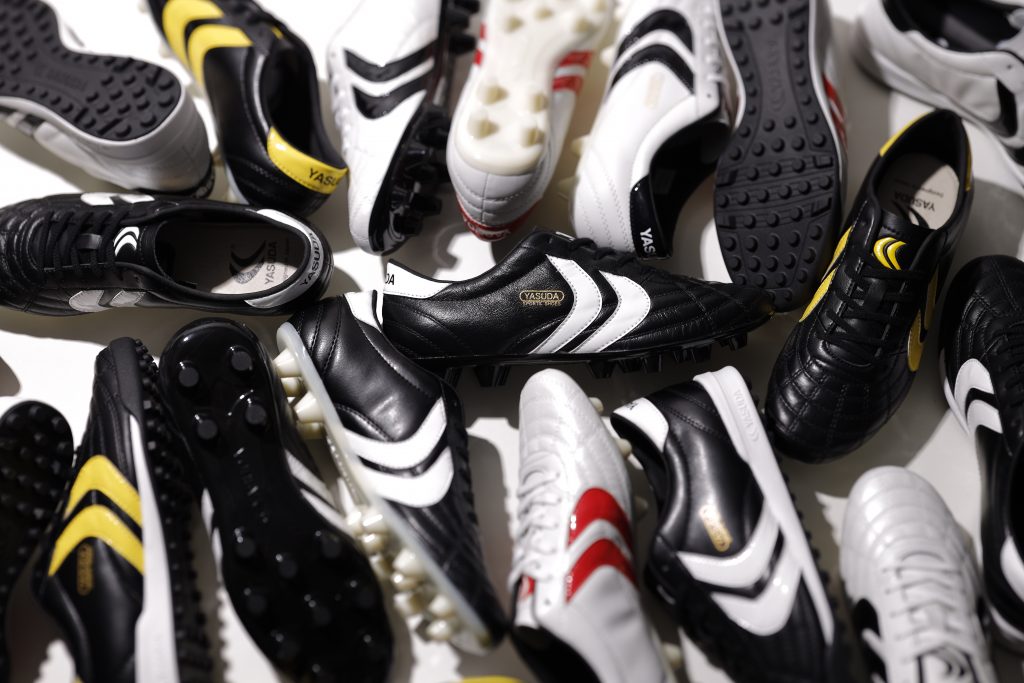 2020年3月、新作スパイクシューズとターフシューズ、「Ligaresta(リガレスタ)」を発売。
>「Ligaresta」特設サイトはこちら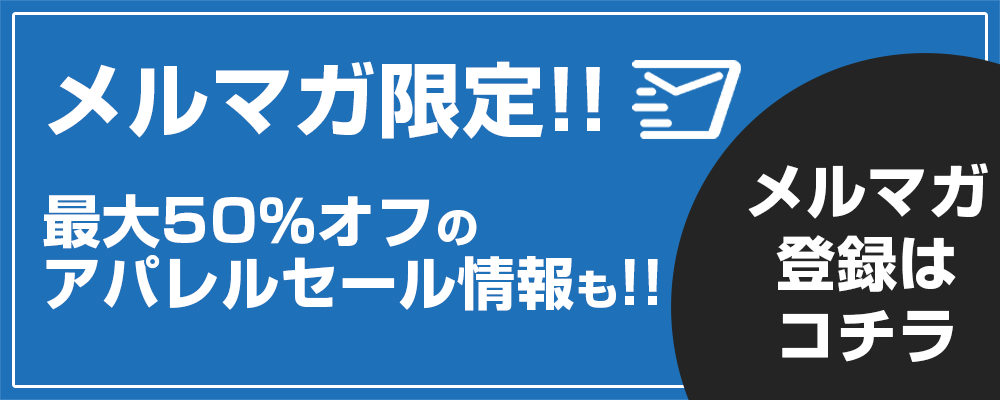 Feature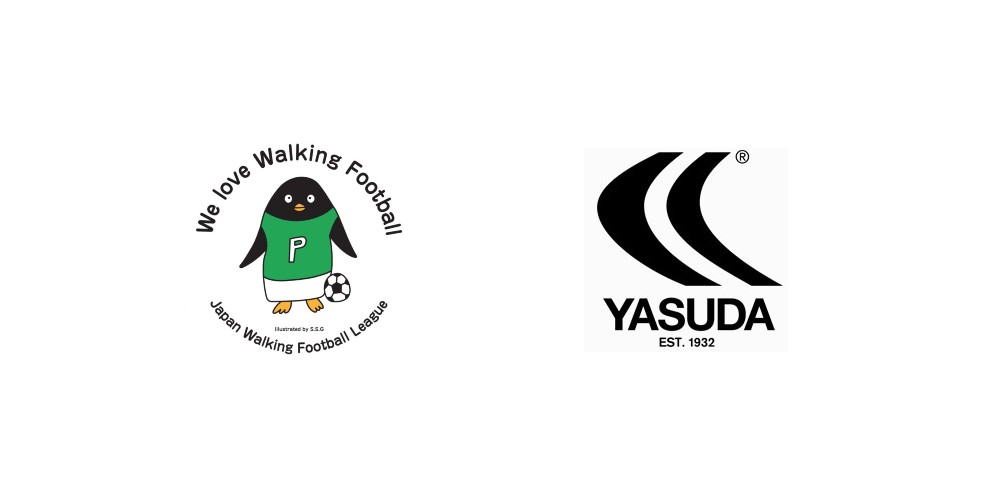 2023.08.22
YASUDA has provided uniforms to Japan teams participating in the FIWFA World Nations Cup 2023, a world walking football tournament to be held in Derby, England. Japan [...]
List of latest news articles