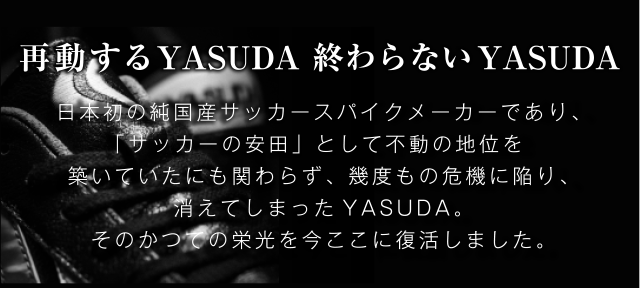 (1) Shigeharu Yasuda and soccer shoes-independent from the beginning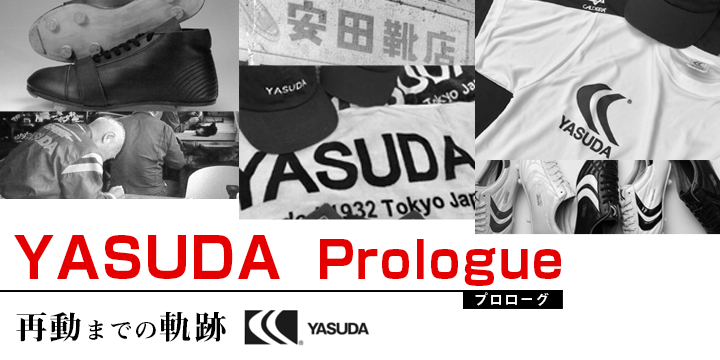 The birth of a soccer shoes specialist
Yasuda's founder, Shigeharu Yasuda, was born on October 2, 1910, as a farmer in Kitadachi-gun, Saitama (now Kawaguchi City), as the fifth son of a farmer. After graduating from a local high school at the age of 15 in 1924, he relied on his aunt in Asakusa to Tokyo. She was trying to get a job with her aunt who was making felt sandals on the grass ladder. Do it with shoes. "I decided to go on the shoe path. These words of my foresighted aunt were the first steps to the birth of Yasuda.
Yasuda learned about shoes while living as an apprentice in a shoe store called "Sakurai" in Shimomiyabi-cho, Ushigome-ku. Sakurai was engaged in the manufacture and sale of general shoes, but began to work on soccer shoes when Yasuda joined the company.
At that time, there were no soccer shoe manufacturers, and sports shoes, whether baseball or rugby, were made by ordinary men's shoemakers. In such an environment, Yasuda studied so much that he forgot to sleep and eat. When I was able to make shoes for myself, I suddenly became a soccer shoe specialist.
At that time, there were no patterns in shoe technology, and everything was a product of craftsmanship and wisdom. At the beginning of soccer shoes, it was a state of fumble that was unimaginable. Still, at that time, orders were coming from one after another, and the number of customers was increasing.
Independent as a specialized manufacturer
After eight years of making soccer shoes, Yasuda became independent at the age of 21 in March 1932. This is because Yasuda has come to expect the future of sports shoes. At that time, soccer, rugby, mountain climbing, skiing, skating, and other sports began to become popular in addition to the popular sports of baseball and tennis from the Meiji and Taisho eras. Also, in 1936 (1936), the Berlin Olympics were held, and the national soccer team was to participate from Japan. Partly due to this, demand for soccer equipment had begun to increase rapidly. In order to respond to this, we had to do nothing with one-handed work, and we had to become independent as a specialized manufacturer and make excellent products in terms of quality.
The shop is Takehayacho, Koishikawa-ku (currently Koishikawa 4-chome). Although he hired only three craftsmen, he had no money or experience, but he thought that if he worked hard in good faith, he could manage to eat.
At the beginning of independence, customers in the Sakurai era gave orders more and more. It was a time when there were no brands yet, so they were customers who gave us their skills as a Yasuda craftsman. However, Yasuda thought. "If you are content with waiting for orders coming in, you won't see much growth. Go out as much as possible during the day to open up new sales channels." Yasuda's sales activities have begun. In addition to his specialty of Waseda University, Keio University, and junior high school, he frequently went to the University of Tokyo and Tokyo Higher Normal School.
After going to the ground and practicing, I go to the players and get an order. Most of the orders are changed by changing the points of the shoes, brought back to the store, and beat at night. It costs 40 yen for every pair, and 10 yen for 4 yen. It was a job that was not a daily allowance, but gradually became known to the players, and the players began to appreciate Yasuda's shoes.
Prologue list
(1) Shigeharu Yasuda and soccer shoes-independent from the beginning
(2) "Yasuda shoes" delivered by bicycle
(3) Growing into a comprehensive soccer supplies manufacturer
(4) Clicks Yasuda birth and self-bankruptcy
(5) YASUDA Co., Ltd. revived after crowdfunding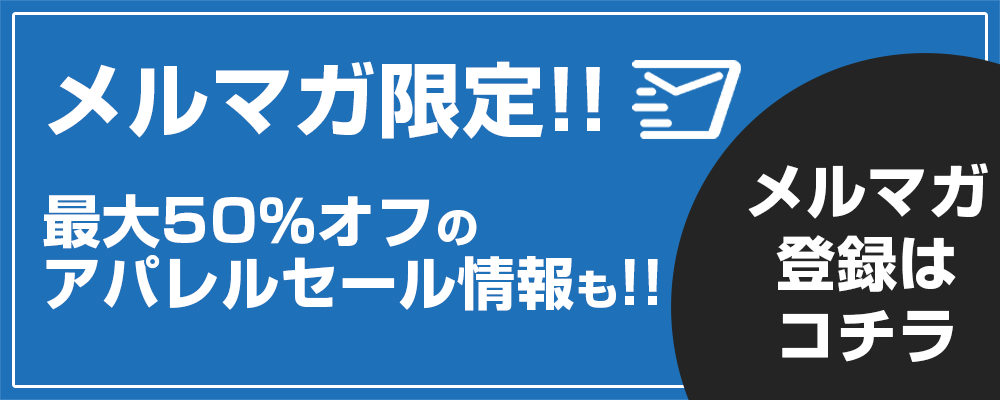 Feature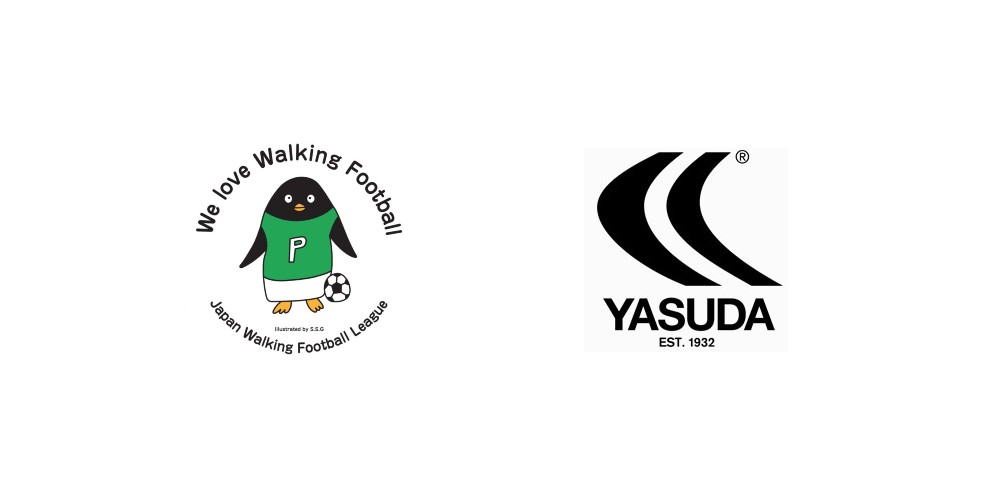 2023.08.22
YASUDA has provided uniforms to Japan teams participating in the FIWFA World Nations Cup 2023, a world walking football tournament to be held in Derby, England. Japan [...]
List of latest news articles