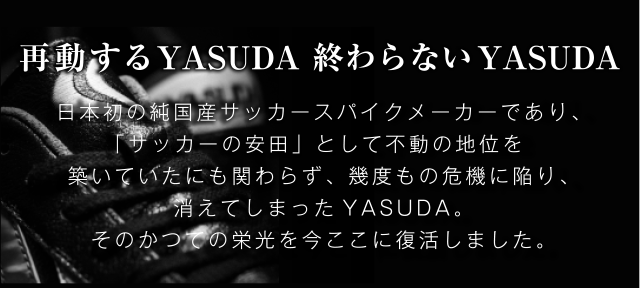 (5) YASUDA Co., Ltd. revived after crowdfunding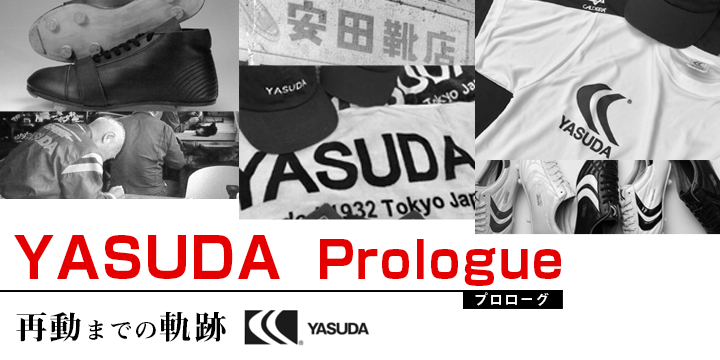 "Yasuda" was a spike, right?
In August 2017, Sato, currently the representative of YASUDA, was talking with his futsal friends about old soccer shoes.
"Yasuda's kangaroo leather spikes were easy to kick and nostalgic."
This suddenly released word revives the memories of Sato and Yasuda's spikes.
I tried all kinds of spikes since I was a soccer boy when I was in elementary school.
Such days continued, but at a soccer shop, I was advised, "Is it good to wear kangaroo leather yasuda that fits my feet?" And Sato wore a yasuda spike for the first time in the second year of junior high school.
In fact, from this day, Sato was active until he became a member of society. He continued to wear YASUDA spikes that fit his feet.
Investigating Yasuda in the wake of the conversation on the day, it was revealed that the bankruptcy just before the 2002 Japan-Korea co-sponsored Soccer World Cup and that it no longer existed.
I also want to wear that spike
"I want to wear Yasuda's spikes again!"
"I want to wear futsal shoes made of that kangaroo leather!"
As I get more and more passionate about Yasuda, while studying the current situation, I come to think, "Isn't it possible to make Yasuda yourself. I want to make it."
In October 2017, he arrived at Mr. Saito, a former Yasuda employee who was the "man who took over Yasuda."
When he sent a letter to Mr. Saito with his passion for Yasuda and a message saying, "I want to make another Yasuda soccer spike together," the meeting was immediately realized.
Immediately upon each other, their thoughts collided and the road to reprinting began.
On the other hand, they used crowdfunding to raise funds for revival.
Yasuda's fans at that time had given us a lot of support.
Road to Yasuda Reprint
Yasuda, a company that has already gone bankrupt.
The wooden mold and mold at that time were not at hand and started from almost zero, but with the cooperation of Mr. Saito, it was found that the wooden mold and mold at that time were stored in a company It is.
And that was the company that produced Yasuda's last soccer spike.
After listening to the stories of those days, he traveled many times, and gained a great deal of cooperation in spike manufacturing methods, fabrics, and manufacturing methods.
As close as possible to the spikes at the time, the days of trial and error on "Yasuda is this!"
How many people will return as Yasuda fans?
Are there any new fans?
Overcoming various thoughts and anxieties, and overcoming many hurdles, established YASUDA Corporation.
Finally, we were able to reach the point where soccer spikes could be manufactured.
Prologue list
(1) Shigeharu Yasuda and soccer shoes-independent from the beginning
(2) "Yasuda shoes" delivered by bicycle
(3) Growing into a comprehensive soccer supplies manufacturer
(4) Clicks Yasuda birth and self-bankruptcy
(5) YASUDA Co., Ltd. revived after crowdfunding


Feature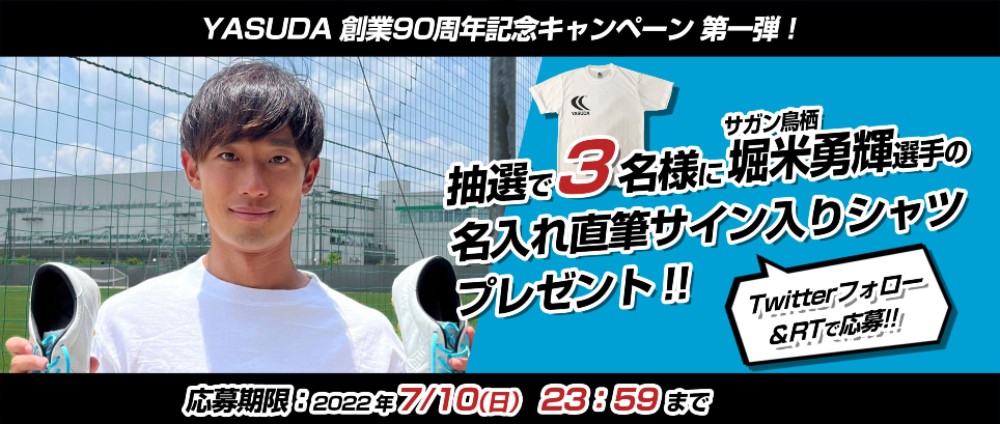 2022.06.22
YASUDA Co., Ltd. has launched a Twitter campaign on the special page for the 90th anniversary of its founding that was recently published. This time, as the first step, we will present a shirt signed by Sagan Tosu Horime Yuki to 3 people by lottery. Can [...]
List of latest news articles