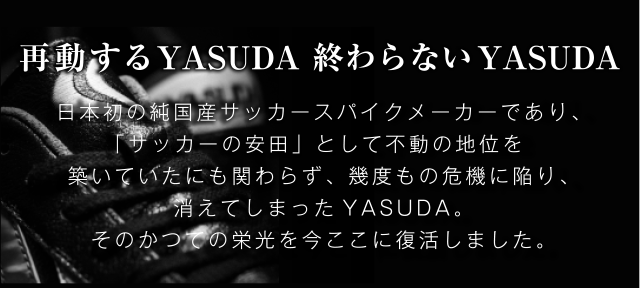 (3) Growing into a comprehensive soccer supplies manufacturer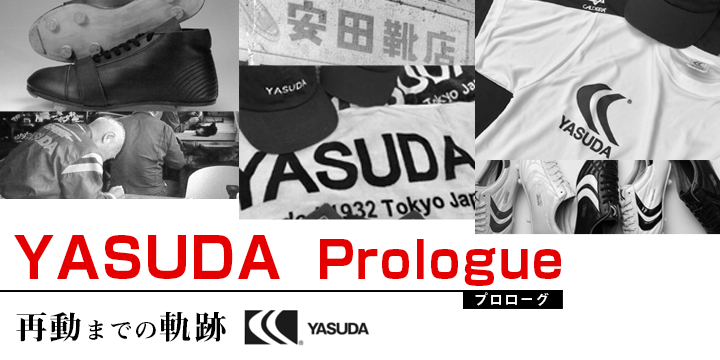 Not only shoes but also manufacturers
The shape of business has changed drastically since the postwar recovery period. Changed the policy of selling directly to consumers and changed the policy to sell all products through sports wholesalers and sports stores. Yasuda thought that the spread of Japanese soccer after the war was not the pre-war ratio, and that in order to meet those demands, the business of selling one by one to consumers would not grow. Since the Yasuda brand name was already known, dealings with wholesalers proceeded smoothly.
In 1960, when Kazuo the second generation became president, Dettmar Kramer, who was called "the father and benefactor of Japanese football", was invited from Germany to strengthen the Japanese national team. Yasuda also received various advice on soccer equipment.
This year, Yasuda developed Japan's first rubber-bottomed soccer shoe and became a huge hit. The development of nylon soles was also the first in Japan, and the shoe market was almost exclusively Yasuda. At the time of the Tokyo Olympics in 1964, only Yasuda of soccer in shoes and Onitsuka Tiger on land were allowed to open a service station during the tournament. Yasuda responded not only to Japanese players, but also to all participating players.
Following the explosive boom following the Tokyo Olympics, manufacturers such as Onitsuka Tiger, Mont Blanc, Tachikara, and Younger appeared one after another, but the year-on-year increase in demand did not reduce the production of Yasuda's shoes. Rather, competition between brands will improve quality.
Manufactures Japan Football Association-certified balls
"Yasuda" purchases a ball manufacturing plant located in Minowa and starts manufacturing balls. At the time, with the cooperation of a company that had dealt in leather for shoes at the time, he investigated all kinds of balls and leathers in Japan and overseas, and studied more than 80 ways of processing leather. Eventually, "Yasuda's ball" became recognized, and its quality was improved and it began to sell. In 1967, he was also certified as an "Eleven Stars" by the Japan Football Association as an official ball. From 1970 (1970), they began to manufacture their own brand of soccerware, referee goods, etc., and decided to depart as a comprehensive manufacturer of soccer goods, both in name and in reality.
Prologue list
(1) Shigeharu Yasuda and soccer shoes-independent from the beginning
(2) "Yasuda shoes" delivered by bicycle
(3) Growing into a comprehensive soccer supplies manufacturer
(4) Clicks Yasuda birth and self-bankruptcy
(5) YASUDA Co., Ltd. revived after crowdfunding


Feature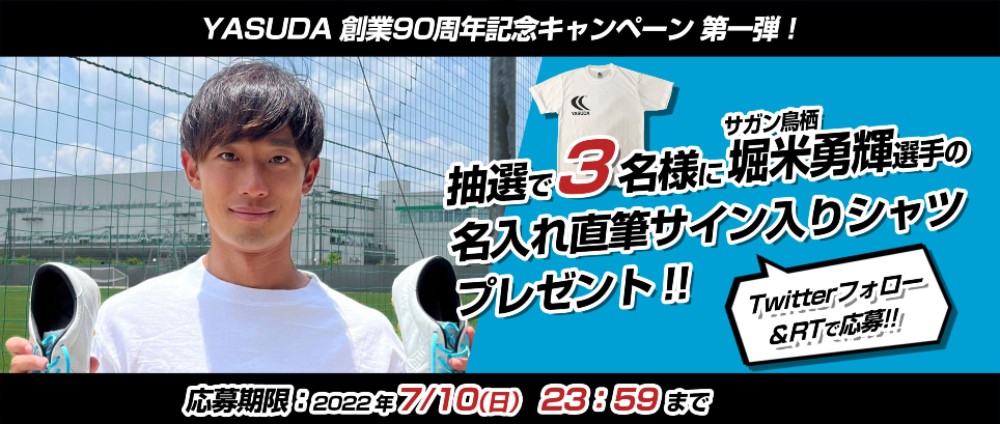 2022.06.22
YASUDA Co., Ltd. has launched a Twitter campaign on the special page for the 90th anniversary of its founding that was recently published. This time, as the first step, we will present a shirt signed by Sagan Tosu Horime Yuki to 3 people by lottery. Can [...]
List of latest news articles