---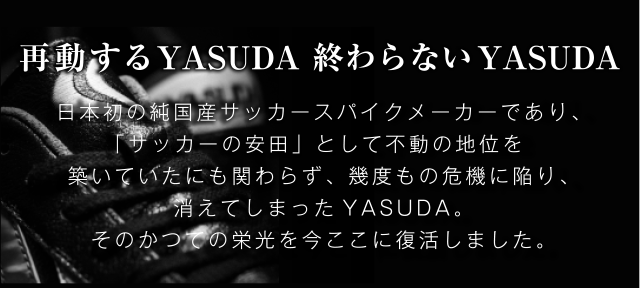 Verspa Oita Manager and Equipment: Ryota Sakamoto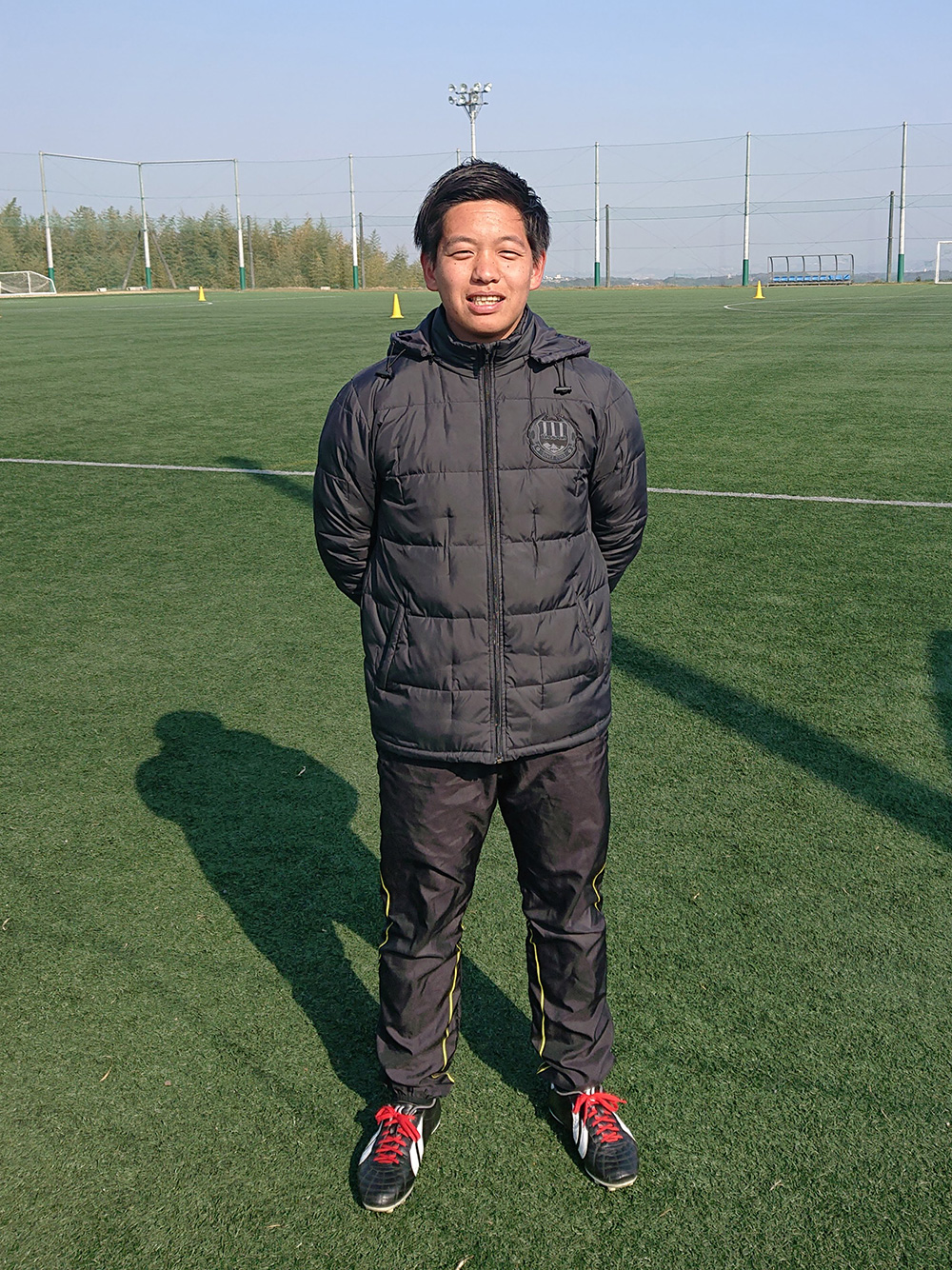 This time, we will talk to Ryota Sakamoto, who is also a manager and equipment at Verspa Oita, who is also an active ambassador for YASUDA.
Mr. Sakamoto has enough skills to be consulted by the players of other teams and asked for customization. From that professional standpoint, we are also committed to the evolution of YASUDA spikes.
Mr. Sakamoto, thank you for your time today. Please tell us your story.
Q1. How did you come into contact with YASUDA?
When I met YASUDA-san, I learned about the article "Reprinted with YASUDA Crowdfunding" on SNS and said, "Our generation is a generation that I have never seen spikes of YASUDA-san. I wanted to wear YASUDA's spikes."
Yasuda's President Sato replied directly to my message.
As a result, I decided to call President Sato, but during my talk, I was really moved by Mr. Sato's feelings for YASUDA, his love for YASUDA spikes, and his enthusiasm.
And President Sato listened to my dreams seriously.
"To the J League at Verspa Oita" My big dream.
"To achieve that dream, it would be great if I could walk with YASUDA..."
President Sato gave the youth a chance and welcomed JFL's unknown equipment as a YASUDA ambassador, who is still a young person.
Q2. Did Sakamoto-san ever play with YASUDA spikes when he was a player?
No, this was the first time I saw it during the reprint project.
YASUDA's spikes were gone by the time our generation was a student player, and I've never seen or worn them.
Still, I think I felt something in it. It may be because I saw the words of the people who support the project. It may be because the players were excited about the reprint project. What on earth is YASUDA, who has such enthusiasm for people? Why is it so loved? This feeling moved me into action, and I was able to meet President Sato. This may be the mysterious power of YASUDA, as President Sato says (laughs).
Q3. Why were you involved in the work of equipment?
I wasn't aiming for this road from the beginning, but after some twists and turns, it was Equipment's work that gave me the light.
I was a player from kindergarten to fourth year of university. From kindergarten to middle school and high school, I had a dream of really becoming a soccer player.
However, I had to do surgery on my ankle three times from high school to college, and I couldn't even play soccer for half of my college days. I didn't have much ability as a player, so I thought it would be difficult to actually live as a soccer player when considering employment. However, the dream of soccer players, the admiration of the J. League stage, and the world stage was not abandoned.
At that time, I learned about the activities of the Equipment Manager, Hopeiro, and the people in charge who are active in the J League through YouTube, magazines, etc., and I had a strong admiration.
I want to aim for the J.League stage as a player supporter and an indispensable member of the team.
Q4. Please tell us the impression of Mr. Sakamoto's new spike "YX-2019" for YASUDA.
When I put my feet in, I felt the most comfortable. Despite being new, the spikes have the same fit as the spikes I've been wearing until now, and have no stress.
It's a spike that you really want to wear.
This is not just for me, but I get the same opinions when I recommend it to other people. I feel that it's a pity that I can't try it in the store yet, and I definitely want young people to wear it, and I think it should be worn if you are aiming to be a professional.
Q5. Mr. Sakamoto, who came to work as a YASUDA ambassador, please tell us your future goals.
I will continue to pursue my dream "with YASUDA".
Grow with YASUDA,
I will do my best not to lose YASUDA.
Although it is a small force, I will do my best to do what I can do for YASUDA.
I am really happy and proud to meet YASUDA.
I look forward to working with you!
Nice to meet you, too! Let's chase the dream together!
Thank you, Sakamoto-san, for your busy schedule.
Mr. Sakamoto taught me how to care for YX-2019 All Kangaroo Leather.
Please also take a look at the professional instructions on how to clean all kangaroo leather in the video.
→ Click here for professional kangaroo leather care instructions


Feature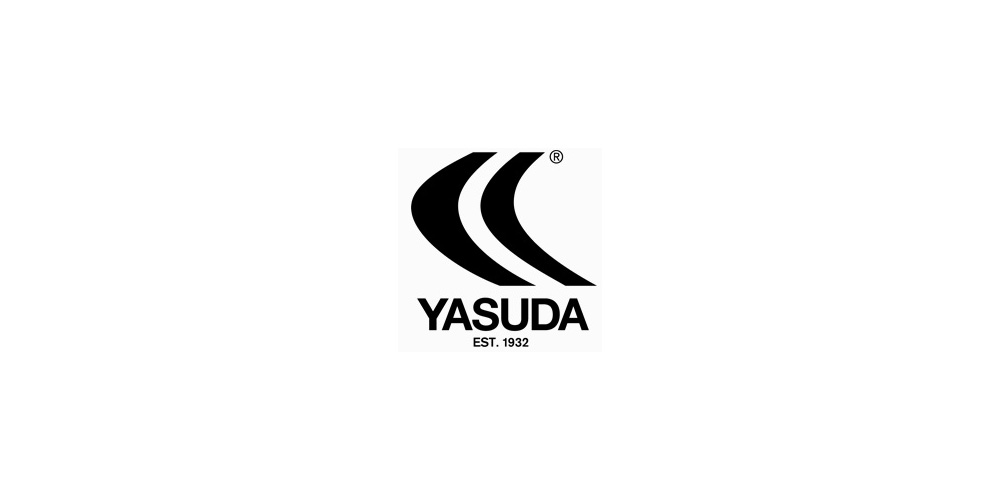 2022.08.08
株式会社YASUDAは、このたび、タイ・リーグ2、Suphanburi FCの小島聖矢選手と契約を締結いたしました。 契約に至った経緯 小島選手からコメントが届いておりますのでご紹介させていただきます。 中学生の頃、コー […]
List of latest news articles
<Return to list

---
Register for YASUDA e-mail magazine
close